Chiropractor Dr. Arnold Moran D.C.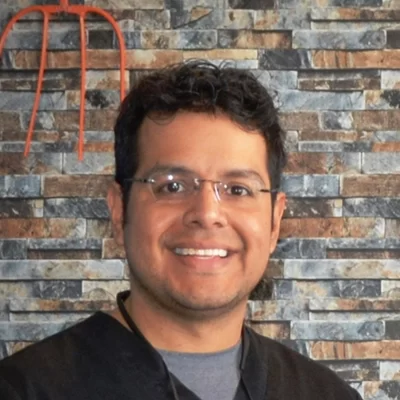 Our goal is your well-being. Chiropractic is not for the treatment of any disease, but rather for the enhancement of health resulting from the reduction of conditions that lower your resistance to disease.
When I was in college I wanted to see if chiropractic worked and if it was a good career, so I decided to work in a chiropractic office. In my time at the chiropractic office, I saw many different conditions improve in patients ranging from seniors to newborns. I was impressed and the skeptic in me had been converted to a believer! Soon after I graduated from the University of Nebraska-Omaha with a biology degree and enrolled at Palmer College of Chiropractic in Davenport, IA.
After completing my studies and graduating from Palmer, I found a job with a great chiropractic clinic in Alaska (yes Alaska) and was there for a year. I always knew I wanted to be a business owner so after finishing up in Alaska I opened up a clinic in Fountain, Colorado, and was there for 5 fantastic years. After being in Colorado I moved back to Omaha, Ne where I grew up to move closer to family so I sold the clinic and moved back to Omaha and opened Kinetic Chiropractic. I look forward to serving the Omaha area and converting skeptics into believers!
Monday
8:00am - 12:30pm
2:30pm - 6:00pm
---
Tuesday
10:00am - 12:30pm
2:30pm - 4:30pm
---
Wednesday
8:00am - 12:30pm
2:30pm - 4:30pm
---
Thursday
8:00am - 12:30pm
2:30pm - 5:30pm
---
Friday
8:00am - 10:00am
---
Saturday & Sunday
Closed